"Be fearless in the pursuit of what sets your soul on fire"- Unknown
Your body creates HUMANS, That's pretty rad.
Your body grows, nourishes, births, and takes care of tiny humans. Yes, your body is resilient because it changes so much so often for so many reasons, but
Mom-life is also HARD on your body.
All that growing, birthing, and caring for little people can leave you feeling
Tired. Overwhelmed. ACHY. Leaky. In pain daily.
I'm right there with you. I've felt all of these feelings and more so so many times.
My name is Madison Cleckler, momma coach and birth doula. I created this business because I needed a different message, one that gave me hope and power, one that approached fitness and wellness in a way that made me feel good about myself and confident in my bodies' abilities. I've also helped so many women who feel broken, like their body is failing them and the system is failing them right back by saying their issues are normal, they shouldn't lift or run anymore, and that only surgery will help.
I've also felt broken before, too.
We deserve better. That's why I'm here.
I'm an expert in prenatal and postnatal fitness with a background in biology and anatomy and a side hustle as a birth doula. My passion is helping moms feel strong and confident in their bodies by helping them exercise pain and symptom-free, recover strong after birth and beyond, and exercise comfortably and confidently in pregnancy. I do this because I've witness how strong, resilient, and adaptable women are.. and often we don't feel that way.
My job is to help you find your inner badass.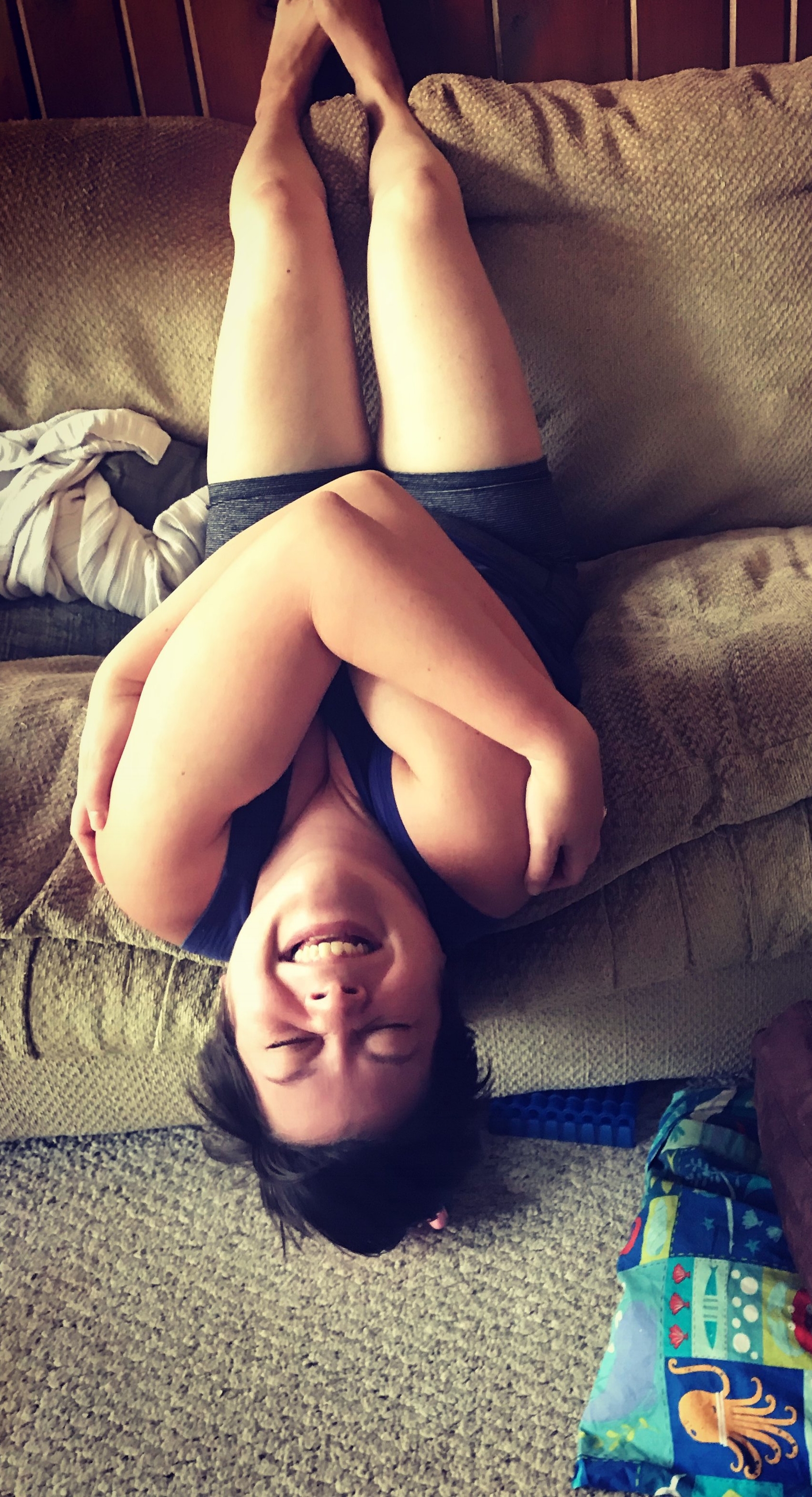 You are more than your body.
I talk to moms every day who are worried about what pregnancy and postpartum might do to their bodies. It's always felt to me that society wants women to be smaller, to take up less space both physically and emotionally. We deserve more than that.
— "In a society that profits from your self-doubts, liking yourself is a rebellious act."
I want you to to feel more than just ~LIKE~ for yourself. I want you to feel
Strong AF
Not just in your body, but in your mind, in your momming, in all of your damn life... because you are.
Don't you DESERVE to feel strong and confident in your body?
My programs are designed to help you do just that.
Are you in?